Prison Ministry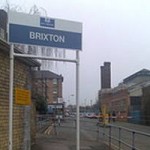 God has opened a door to work among prisoners at HMP Brixton Prison bringing the Gospel of Jesus Christ into their lives. I lead worship that is my role at alpha prison course that we run here. I have seen many people touched by the word of God and they want to make a change to the lives they lived! They found that JESUS is the way and the solution to their problems and addictions. I have been nearly three years working here and God does a wonderful work in their lives. Praise God!
A short testimony: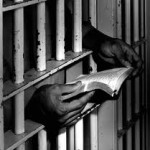 My name is Rodney and I suffer from drug addiction and have a pattern of coming to prison. My life is full of drugs, crime and prison. This has been a burden that I want to break and set myself free, so this time when I came to prison I honestly gave my life to Jesus to come in and be my personal Saviour. God has answered my prayers and He has given me so much comfort although I am in prison and still a happy man because I feel that a burden has been taken away from me and ever since I invited God into my life I have stop smoking and every feelings, cravings and thoughts of smoking has gradually fade away. My Lord and Saviour has brought me this far so I believe He is going to see me through. Rodney. HMP Brixton
New Challenges!
The Ministry at Brixton Prison is taking another great challenge!
The Alpha Course will  change this year 2012. It has been nearly 15 years that this ministry has been established in this prison. Talks like: Who is Jesus? Why did Jesus die? How can I be sure of my faith? Why and how do I pray? Why and how do I read the Bible? have been presented in order to build up the need for the inmate of a relationship with Jesus. I have been part of this ministry for nearly 4 years working together with an interdenominational team. I help leading worship and teaching. This prison will change in his way of doing ministry for next September 2012 and we are asking the Church to pray for this situation that God gives the Chaplaincy Team wisdom for new plans to do ministry at Brixton Prison. At the moment we are still preparing for the new Course. This Ministry has a great impact in the United Kingdom many churches and prisons are running it and have a great impact to many people presenting the Gospel of Jesus Christ.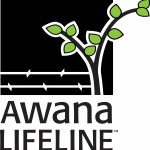 Did You hear about Awana working in Prisons? The answer is yes. This ministry has a great impact in United States and we believe God is showing us as an answer to our prayers to continue the work at Brixton Prison with this ministry. We are working to start this ministry that Awana offers to reintegrate that father with his son. This ministry is called "Malachi Dads". Many children nationwide are growing up without fathers because their dads are in prison. Malachi Dads is tackling this epidemic by teaching Christian inmates how to grow into godly parents, equipping them to spiritually train their kids from behind bars to help break the cycle of crime in their families. The program develops their skills in five key areas: fathering, spiritual, educational, moral and vocational.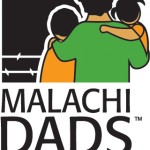 Quickly growing as a significant force in Fathering, the Malachi Dads program is spreading to local churches in the USA — using the powerful testimony of imprisoned fathers to challenge those who are free. Now this challenge is for us to start here in the United Kingdom. Be Part of this pioneering project that God will work with power in the lives of the parents and in their children of this nation!
Faith in the Future!  
This is a course that that is run at Brixton prison. We are part of this course with Malachi Dads (Fatherhood Course). As our first experience we finished the first 6 week course with 12 inmates who received their certificates.
We are looking forwards seeing the new Faith in the Future course starting in November the 5th!  Your Prayers will be greatly appreciated.
November:
On the 5th of November Faith in the Future Course started where we as ministry run Malchi Dads (fatherhood course). We had a tremendous response from those who are involved with. On our second week we heard peoples testimonies and verses repeated by heart which is part of our program to memorize Psalms 1. Your prayers will be effective on this Course. Let's continue asking God for lives to be changed!