Who we are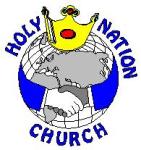 We are part of the Ministry of Holy Nation Church. We are a ministry team that works in different areas in Church work as Evangelism, Nursing Home, Homeless Ministry, Prison Ministry and other ministries in Church.
The Team comes from different backgrounds and countries but with the same heart to reach out this nation with the precious Gospel of Jesus Christ!
The Ministry Team as we are part of it as well work for Holy Nation Church. Our desire and prayer is that God will use us as vessels for His Glory!
If you wish to contact any of the members here we have links so you will be able to see more of God's work through their lives!
http://rajutrinda.missionsplace.com/ ( Raju and Trinda Labale)
http://lad12.missionsplace.com/ (Dorothy and Larry)